REGUPOL climb FX
Product details
Our REGUPOL safety tile REGUPOL climb FX guarantees reliable safety in the event of falling from a climbing wall.
Impact reducing, reliable, and safe: That's precisely what a floor in front of a climbing wall has to be. A clear mark of quality is its two-layer structure, which on the one hand ensures a secure footing and on the other guarantees elasticity. This means our REGUPOLclimb FX safety tile combines the reliable reduction in the risk of injury from falling with a high level of user-friendliness and durability. This is a sport that can only really be fun when people feel safe – our contribution to this is REGUPOL climb flooring solutions.
Easy to install and long-lasting
Our REGUPOLclimb FX safety tiles can be installed quickly and easily in outdoor areas underneath climbing walls and towers. They are bonded to the ground on a concrete or asphalt sub-base or laid on an unbound substructure using the plug-in dowel system and bonding of the joints. With proper use and care, these safety tiles will retain their functionality over many years. This completely weather-resistant REGUPOLclimb FX safety tile is easy to clean and maintain, easy to replace and available in different thicknesses. In contrast to facilities where impact reducing pebbles or gravel is used, the climbing walls remain clean and are not worn by excessive abrasion (sandpaper effect).
Color and pattern selection
Technical Specifications
---
Material composition
PUR binders, synthetic rubber components
Thickness
50 mm, 75 mm and 110 mm
Weight
50 mm = approx. 35 kg/m²
75 mm = approx. 46 kg/m²
110 mm = approx. 62 kg/m²
HIC
Fall protection test according to the playground test
DIN EN 1177 (HIC).
50 mm = approx. 1.50 m (max. height of fall)
75 mm = approx. 2.10 m (max. height of fall)
110 mm = approx. 3.00 m (max. height of fall)
Fire classification
Efl
Cfl -s1 available as a custom-made product
Service
Product sample service, individual worldwide consulting, external certification, internal quality certificates, lines and lettering.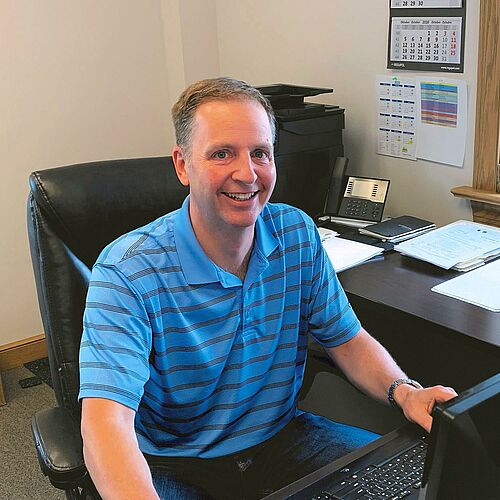 Your contact at REGUPOL
We're here to help.
John Aten
REGUPOL America LLC
Vice-President of Sales USA
go back