REGUPOL equiline multi XL
Product details
REGUPOL equiline multi XL are our versatile 2000 x 1000 mm XL format paddock tiles. It can be laid loose thank to its own weight.
REGUPOL equiline multi XL – the perfect floor for a paddock
Besides REGUPOL interlocking pavers, our 2000 x 1000 mm XL format paddock tiles are the ideal surface for your paddock floor, because they make sure that your horses can enjoy outdoor exercise that's clean and safe even in wet weather - just like they do at the stables at Pferdehof Eulenmühle in Igelheim, as owner Hiltrud Heine is happy to confirm: "Our REGUPOL paddock floor is easy to clean and the horses play on it, lie down and roll around on it. It cuts out the costs for regularly renewing the paddock footing. I can really recommend REGUPOL." The slip-resistant, permeable REGUPOL equiline multi XL slabs are laid loosely on an even, frost-proof gravel sub-base with a border surround. Alternatively, they can also be laid loosely with a gradient on concrete or asphalt.
Color and pattern selection
Features
---
gentle on hooves and joints
high sound absorption
heatinsulating
slip resistant
permeable to water
a tread layer is not needed
can be laid loose thanks to its own weight
few joints
Technical Specifications
---
Applications
flooring for box, paddock, stable aisle, open stall, wash bay
Material
PUR binders, components made of synthetic rubber (coloured)
Dimensions
2,000 x 1,000 x 43 mm
tolerances: length/width ± 1 % | thickness ± 2 mm
Structure
tiles, single-layer structure
Service
product sample service, individual consulting, instructions
for cleaning and care, repairs and renovation possible
Installation
Can be laid loose on a compacted, permeable gravel base
(edging elements required) or laid loose on concrete / asphalt
sub-base (edging elements and gradient required).
Water permeability
permeable to water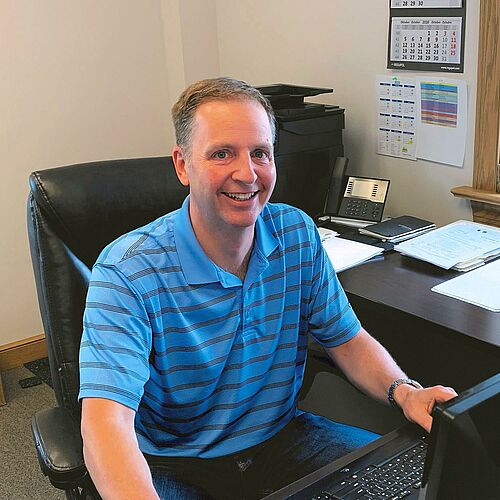 Your contact at REGUPOL
We're here to help.
John Aten
REGUPOL America LLC
Vice-President of Sales USA
What makes our XL paddock slabs so fundamentally good
It's especially important for paddock floors to be robust and able to withstand heavy duty wear and tear all the year round. In contrast to natural surfaces, elastic paddock tiles and slabs from REGUPOL can guarantee this to 100%. They prevent your paddock from becoming a muddy quagmire and make sure your horses can move around safely and cleanly at any time. Dirt and contaminations can be removed from our paddock slaps easily: When it comes to cleaning, simply sweeping them daily is quite sufficient and if they do need any thorough cleaning, this can best be done with a high pressure cleaner.
go back