REGUPOL turfpad SP
Product Details
Our prefabricated elastic layer for all synthetic turf systems. Uniform physical properties guaranteed.
There are thousands and thousands of synthetic turf pitches and surfaces in the world. We can provide you with the required subbase. Our elastic layer REGUPOL turfpad SP is an important component for a long-lasting synthetic turf pitch. The elasticising REGUPOL turfpad SP layer consists of high-quality rubber fibres bound with an elastic binder, prefabricated, supplied in rolls and simply laid loose. We adapt the material composition to the required sport-physical values to make sure the pitches' ball response, force reduction and water drainage are suitable for each particular sport. REGUPOL turfpad SP has the same properties at every point on its surface- and maintains them for many years. The prefabricated elastic layer will survive several generations of synthetic turf systems. This has been proven by many tests on our REGUPOL mat after 30 years and more!
Features
---
extremely long-lasting
prefabricated elastic layer
uniform physical properties guaranteed
easy installation
water permeable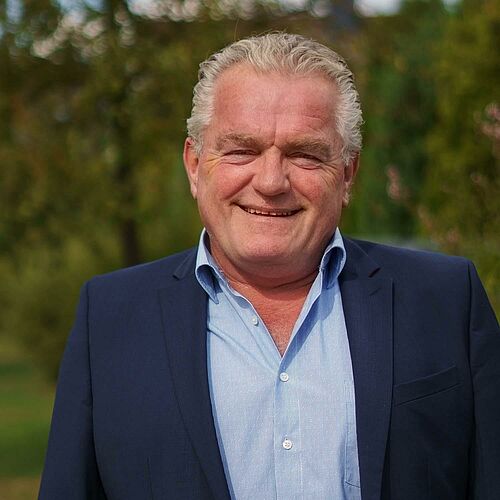 Your contact at REGUPOL
We're here to help.
Peter Breuer
REGUPOL BSW GmbH
Sales Director International
For synthetic turf surfaces
The REGUPOL turfpad SP water-permeable elastic layer can be used for both filled and unfilled synthetic turf surfaces and sports courts and pitches. The material composition not only guarantees consistent physical values over the entire surface, but also scores full marks for its high durability. The REGUPOL layer retains its excellent properties longer than the synthetic turf on top remains playable. When it's time for the old turf system to be replaced, REGUPOL turfpad SP is simply reused! We just know how to make good ground.
go back