REGUPOL turfpad ET
Product Details
In-situ installed elastic base layer with mineral constituens. Seamless and water permeable
REGUPOL turfpad ET – The elastic base layer
Our elastic base layer under artificial turf REGUPOL turfpad ET is installed by our qualified technicians using the on-site installation method. When installing REGUPOL turfpad ET, mineral components are mixed with elastic granules and bonding agents and precisely processed using special machines. With this construction, REGUPOL turfpad ET ensures both the load-bearing capacity and the required resilience of the synthetic turf surface. REGUPOL turfpad ET is water permeable, seamless and can even out minor unevenness in the sub-floor due to on-site installation. With variable values for ball behavior, force reduction etc. for use under filled artificial turf and full artificial turf systems.
Features
---
in-situ installed elastic base layer with mineral constituens
seamless installation
water permeable.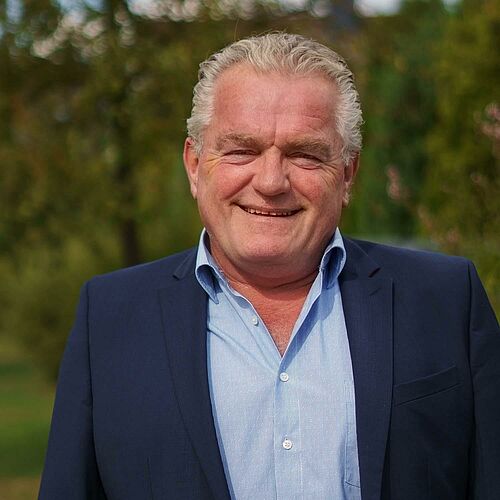 Your contact at REGUPOL
We're here to help.
Peter Breuer
REGUPOL BSW GmbH
Sales Director International
Your elastic base layer – installed by professionals
REGUPOL is your reliable partner in sports floor construction. We convince our customers with decades of experience and our know-how in the planning, installation and service of our REGUPOL sports floors and elastic layers. You can rely on us when installing your elastic base course. We install according to current standards, reliably and quickly. Our REGUPOL turfad EL elastic layer has the RAL quality mark for elasticizing layers. Our products are Made in Germany, tested according to existing standards.
go back