REGUPOL gymnastics M120
Product details
Our REGUPOL gymnastics M120 sports mat is available in different sizes and thicknesses. It has optimal cushioning for children's and school sport.
Our REGUPOL gymnastics M120 sports mat for sports halls and gyms has a density of 120 kg/m³. This makes it the harder version in our sports mat range, enabling it to absorb the impact of falls from comparatively high fall heights. The mat is extremely long-lasting, is made to a great extent from recycled material and is consequently a sustainable product for children's and school sport. The cover fabric on all our mats for sports and multi-purpose halls is phthalate-free. To make sure the mats don't slip out of position, they are provided with a slip-resistant bottom side. With our REGUPOL gymnastics M120 sports mat for indoor facilities, you can provide children a safe, non-slipping surface for good movement and exercise during school sports.
If you need any more information or perhaps a quotation for our sports mats, simply contact our experts directly. We'll be happy to help you.
Color and pattern selection
Features
---
phthalate-free cover fabric
non-slip
sure-footed
durable
Technical Specifications
---
Material
Specially wrapped composite foam core, robust cover material with pyramid embossing, underside with anti-slip material
Dimensions
1,000 x 1,000 mm
1,500 x 1,000 mm
2,000 x 1,000 mm
Volume weight composite foam
120 kg/m³
Service
Special customer-specific designs
Installation
Loose laying, individual mat or as a composite mat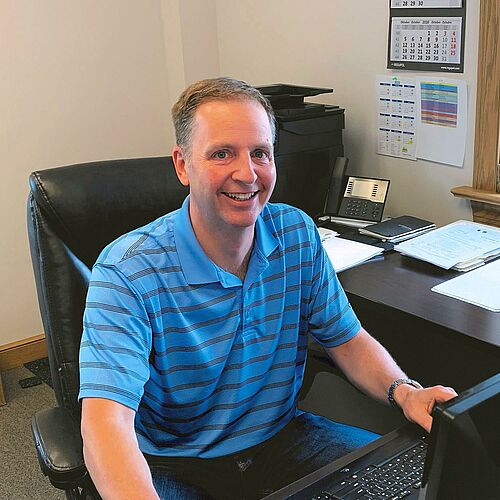 Your contact at REGUPOL
We're here to help.
John Aten
REGUPOL America LLC
Vice-President of Sales USA
go back