REGUPOL climb 77
Product details
Our REGUPOL climb 77 climbing hall floor provides increased safety for climbers due to its tested fall protection properties.
Easy to clean, with outstanding fall protection properties, optically attractive and very robust – that's our REGUPOLclimb 77safety floor for climbing halls. It consists of two elastic layers of composite foam and a seamless wear layer of polyurethane. Our climbing hall safety floor significantly reduces the risk of injuries resulting from falls. Both for climbers and their belayers on the ground, full concentration is essential. Due to the floor's low vertical deformation, our REGUPOL climb 77 supports belayers in their task by providing them with a solid stance.
When it comes to installation, there's nothing for you to worry about. We deliver our REGUPOLclimb 77 climbing hall floor with installation included. This is standard procedure and is carried out on site by our technicans.
For the safety floor's color finish, you can select the color of your choice from our extensive color palette. This opens up an enormous range of design possibilities. Logos, lines and multi-coloured versions are all possible for our climbing hall floor system.
We'll be happy to provide any technical advice you may need and to recommend service providers and planners for your project. Feel free to speak to our experts directly.
Color and pattern selection
Features
---
seamless
easy to clean
durable and resilient
Technical Specifications
---
Material Composition
Wear layer: approx. 2 mm polyurethane, seamless and with colour finish
First elastic layer: 30 mm composite foam with a higher density to absorb falls and increase the horizontal pressure distribution
Second elastic layer: 45 mm composite foam with a lower density for shock absorption
Areas of application
Indoor climbing
Fire classification
C.fl-s1
Service
Product sample service, individual worldwide consulting, external certification, internal quality certificates, lines and lettering.
Installation
The transfer is carried out by REGUPOL fitters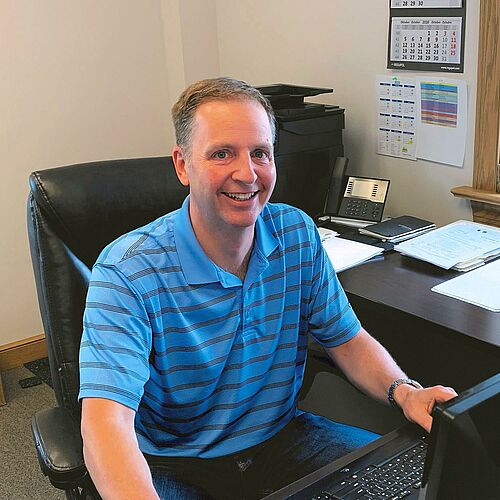 Your contact at REGUPOL
We're here to help.
John Aten
REGUPOL America LLC
Vice-President of Sales USA
REGUPOL climbing hall floors help ease your maintenance workload
While the visitors to your climbing centre concentrate on proper climbing and belaying, you take care of cleaning and maintenance. We guarantee the seamless wear layer of our REGUPOL climb 77 climbing hall floor is very easy to clean. In addition, if you keep the load limitations in mind, you can even drive certain types of elevating platforms across it, so you can carry out maintenance work or re-bolt the climbing routes. The floor system also has very good fire protection properties (Cfl-s1).
Do you have any questions about driving heavy equipment across the floor, cleaning or fire protection? Just call us, we'll be happy to help!
go back