REGUPOL challenger PDF
Product Details
Our system for fast and inexpensive renovation. No need to remove the old shale tracks. With spray-coated surfaces.
If your old red shale running track is no longer usable and you'd like quick and cost-effective renovation, then we recommend our REGUPOL challenger PDF system. This track renovation system involves a floating surface laid directly onto the old shale covering. The surface consists of a spray-on polyurethane coating with highly wear-resistant EPDM granules mixed into it. The base layer, prefabricated in the factory, guarantees uniform values for force reduction and elasticity. The result: a seamless, spike-resistant, water-impermeable running track primarily for training and school sports.
Colour and pattern selection
Features
---
fast and inexpensive renovation of old shale running tracks or asphalt surfaces
No need for removal
water impermeable
uniform physical properties guaranteed
spike-resistant
stable under foot
slip-resistant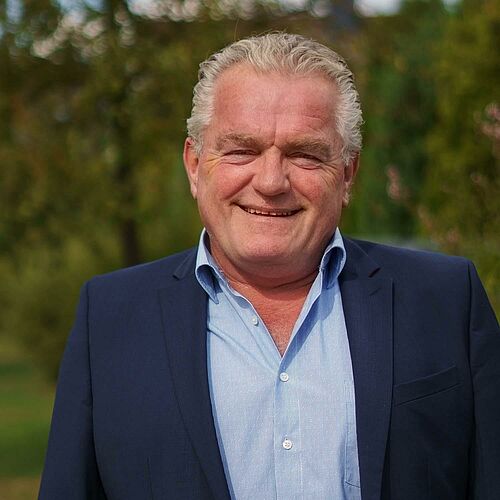 Your contact at REGUPOL
We're here to help.
Peter Breuer
REGUPOL BSW GmbH
Sales Director International
REGUPOL challenger PDF – Track renovation made easy
Renovating your running track with REGUPOL challenger PDF does not involve removing the old surface or disposing of old materials. Installation is fast because there is no need for any new sub-bases or asphalt surfaces. The benefits of this track renovation method lie primarily in time saving and cost reduction. At the same time, disruption of training sessions and competitions can be kept to a minimum. Installation of our running track renovation system is carried out professionally by our trained REGUPOL fitters.
go back